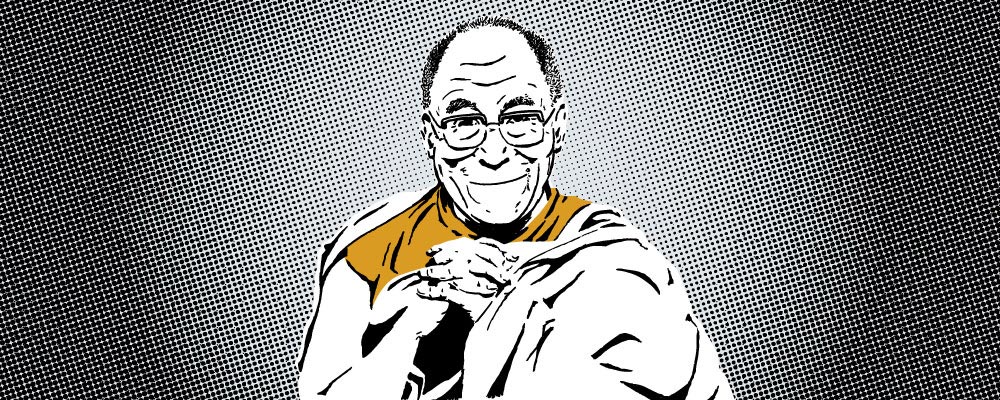 This October, His Holiness the 14th Dalai Lama will be traveling to Birmingham, Alabama, for two days of meetings and speaking engagements ranging from a dialogue on Neuroplasticity and Healing to an interfaith meeting called Beyond Belief. So who is the Dalai Lama anyways, and why do we need to know more about him? Part political activist, part philosopher, and part pop culture icon, the Dalai Lama is as much of a key figure in the human rights issues of our recent past as he is a progressive trend-setting advocate for ecological responsibility in our future. Not only a figurehead for a peaceful movement against oppression around the world, he's also a man on a mission, using whatever venues he can find to broadcast vision and responsibility to anyone willing to listen.
The Dalai Lama is perhaps best known for his involvement with the non-violent Tibetan independence movement, popularly known as the "Free Tibet" campaign. It's a cause close to his own heart, since the Dalai Lama was born and raised there, amongst the native Lhasa people, and also because it's the spiritual home of Tibetan Buddhism, his faith. Tibet has been occupied by China since their military invasion of the region in the 1950s. Along with many other Tibetan exiles, the Dalai Lama currently resides in northern India. But he's far from a homebody—the itinerary listed on His Holiness's website for this fall discloses a dizzying schedule: he's trekking from Germany to India, from Canada to the United States, and then back to India, all before the beginning of 2015. During his speaking engagements, he'll cover topics that span the gamut between ethics, economics, science, philosophy, and religion.
But what do you really know about the Dalai Lama? Sure, you might be able to quote every line from Brad Pitt's 1997 film Seven Years in Tibet. Or maybe you just vaguely remember reading a headline about the Dalai Lama's meeting in February 2014 with President Barack Obama. Heck, you might even know that the Beastie Boys' Adam Yauch was a devoted Buddhist and that the Beasties included two tracks on their 1994 album Ill Communication that featured the chants of actual Tibetan monks. Well "check your head," because listed below are the main reasons the Dalai Lama is worth knowing about, why he is such an important figure, and why you should care:
First Off, He's the Patron Saint of Tibet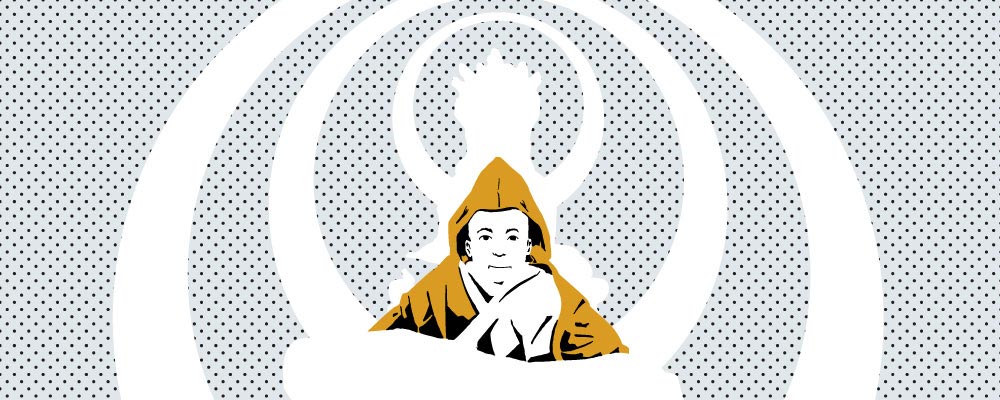 In Tibetan Buddhism, the Dalai Lama is believed to be a manifestation of Avalokiteshvera or Chenrezig, the Bodhisattva of Compassion and the patron saint of Tibet. Bodhisattvas are believed to be enlightened beings who have postponed their own nirvana and chosen to take rebirth in order to serve humanity. So according to Tibetan Buddhists, he took on a huge sacrifice and an overwhelming responsibility, to say the least. The 14th Dalai Lama takes his place alongside the previous thirteen before him, choosing to stick around and serve as the key political and spiritual leader of Tibet instead of attaining nirvana. That's a pretty big deal! But just because you might be willing to put the afterlife on hold doesn't mean you can just become a Dalai Lama whenever you feel like it: even the 14th Dalai Lama had to wait for his time to shine. He was selected in 1937 by a special council of spiritual leaders known as "high lamas"—some of the most respected teachers in Tibetan Buddhism. The high lamas interpreted signs that led them to two-year-old Lhamo Thondup, whom they were able to confirm as the 14th Dalai Lama when the toddler was able to correctly identify and request items that had previously been owned (and could have only been recognized) by the 13th Dalai Lama.
He Escaped Tibet and Began Living in Exile as a 24 Year Old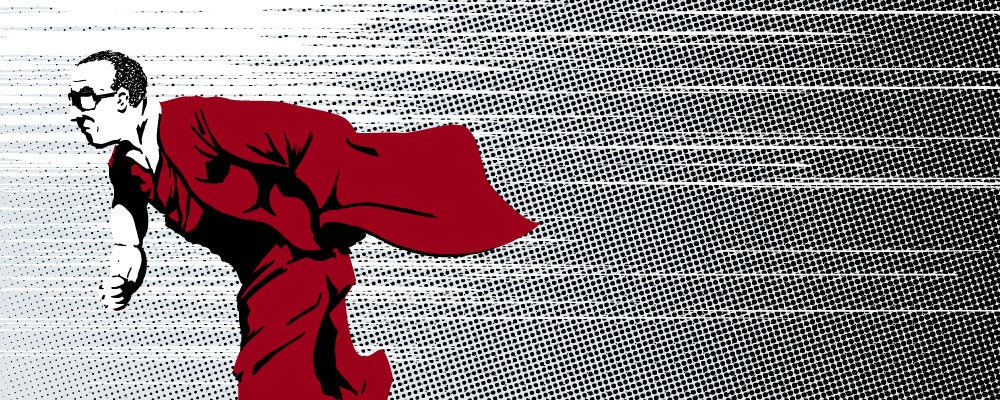 In 1959, nine years after China's invasion and occupation of Tibet, a Chinese general extended an uncharacteristically friendly gesture to the Dalai Lama, inviting him to a theatrical show of a Chinese dance troupe, but suspiciously requested that His Holiness bring no armed bodyguards along with him. Both the Lhasa people and the Dalai Lama were concerned over the conditions of the invitation. The Tibetans saw this request as a trap, and tens of thousands of them staged an uprising to protest, insisting that the Dalai Lama refuse the invitation. Just days later, the Nechung Oracle explicitly told the spiritual leader to leave the country during a consultation, a command that was confirmed when the oracle performed a divinity. The Dalai Lama knew a successful escape was unlikely, but remained obedient to the oracle's instructions nonetheless: he disguised himself as an infantry soldier that night, passed by the hordes of people outside the palace in Lhasa and escaped toward the nearby Kyichu River with his entourage and immediate family in tow.
Fifteen days later, on March 31, the Dalai Lama crossed the border into India. His journey was so tough and took so long that the Tibetan people assumed that he and the cabinet ministers who went with him had been killed: right after he left, there had been a vicious crackdown by the Chinese government following the Tibetan uprising earlier in the month. The Indian government immediately accepted the Dalai Lama and his entourage with open arms. One of the first things the Dalai Lama did when he arrived was to set up the Independent Society for Tibetan Education (a special organization dedicated to the preservation of Tibetan culture and customs) within the Indian Ministry of Education, to ensure that the Tibetan refugees that would soon follow him to northern India would be given access to quality education while they were in exile.
Above All, He is a Man of Peace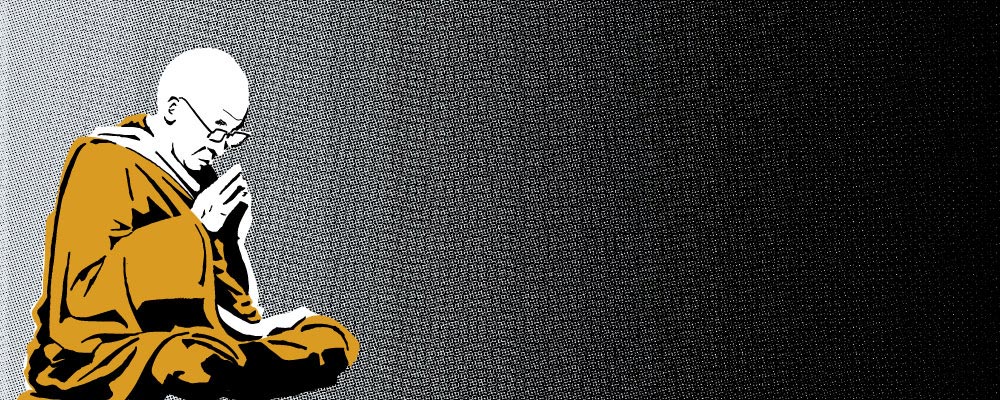 Though the struggle for Tibetan freedom has been long and, at times, faced serious aggression, the Dalai Lama and his exiled Tibetan governmental body, the Central Tibetan Administration, always advocate a non-violent approach toward the restoration of Tibet. That speaks volumes about the Dalai Lama's high regard for compassion, forgiveness, and tolerance—moral values that His Holiness not only holds dear but define the very description of his identity. After all, the Dalai Lama explains, "compassion is a pillar of world peace." He also teaches that much of the world's troubles are due to our attachments to things instead of a desire to respect and serve other people. The Dalai Lama stresses that "love and compassion are the moral fabric of world peace," and that always treating others humanely will benefit everyone.
He is an International Human Rights Advocate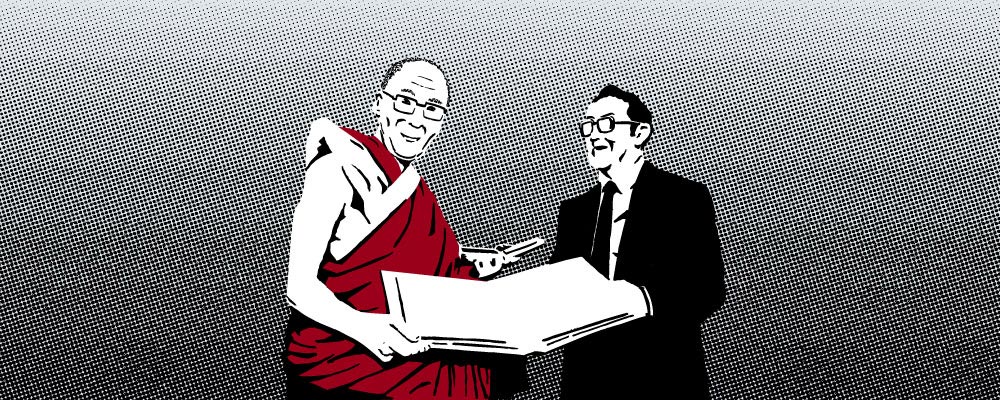 Throughout China's occupation of Tibet, there have been massive amounts of human rights violations perpetrated against the native Tibetan population. These violations range from governmental suppression of religious freedom and economic discrimination to imprisonment and even the torture of thousands of people the Chinese government calls "political prisoners." The Chinese government has even conducted what some call a cultural genocide: Chinese citizens are encouraged to take up residency in Tibet, provided with economic incentives to wipe out the country's language, economic development, and heritage—changing the region's physical presence from a previously nomadic agrarian society to a permanent and urban one.
During a series of Tibetan protests in 2008, Chinese police forces arrested over 6,000 protestors. Out of those, the fates of over 1,000 protestors are still unknown. To this day, Chinese police enforce strict prison sentences for such purportedly "treasonous" acts as waving the Tibetan flag, distributing leaflets, and communicating information about events in Tibet to foreigners. The Dalai Lama's work to uncover and end these conditions in Tibet has achieved international acclaim and attention: he was even awarded a Nobel Peace Prize for his efforts in 1989.
He is also an Advocate for Environmental Responsibility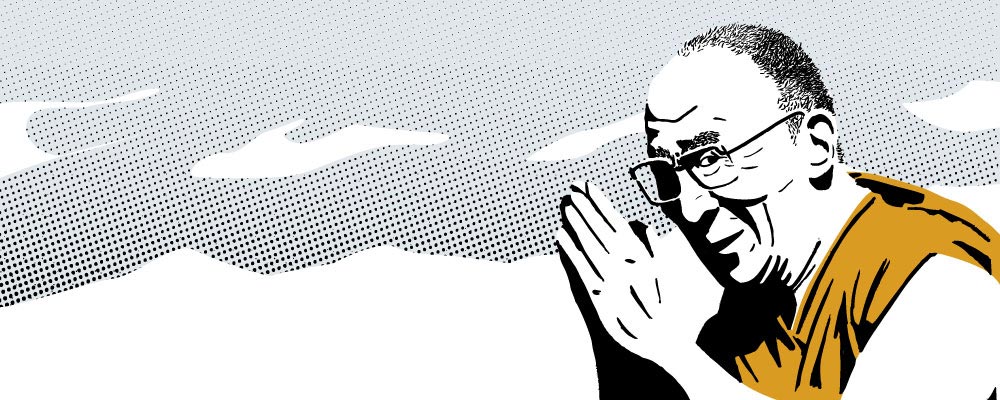 The Dalai Lama argues that "the destruction of nature and natural resources results from ignorance," blaming both material greed and a lack of respect for Earth's living things. In order for people to realize their potential in working toward the common good of the world they live in, he says, we need knowledge of and compassion for our world and the people in it—a gift that will benefit us and the generations that follow us.
He says it's our duty to preserve the earth and all of its "habitats, animals, plants, insects and even microorganisms" for the future. Surprisingly enough (and despite acknowledging the dangers of materialistic behavior), the Dalai Lama embraces the use of modern technology in medicine and communication—he's even been known to use a cell phone every now and then, such as the time he received a phone call from former President George W. Bush. He's cautious about the focus of our technological efforts, though, encouraging his followers to stay mindful of the planet that we've been given and its valuable resources, keeping our concentration on our own celestial home instead of spreading ourselves too broadly with the exploration of other planets and deep space, as well as other ventures into science and technology. He explains that just as we honor one another by respecting our humanity, we honor our heritage and our future by making sure to foster even the least significant organisms around us.
While Maintaining a Global Perspective, He Maintains a Simple Plan for Peace in Tibet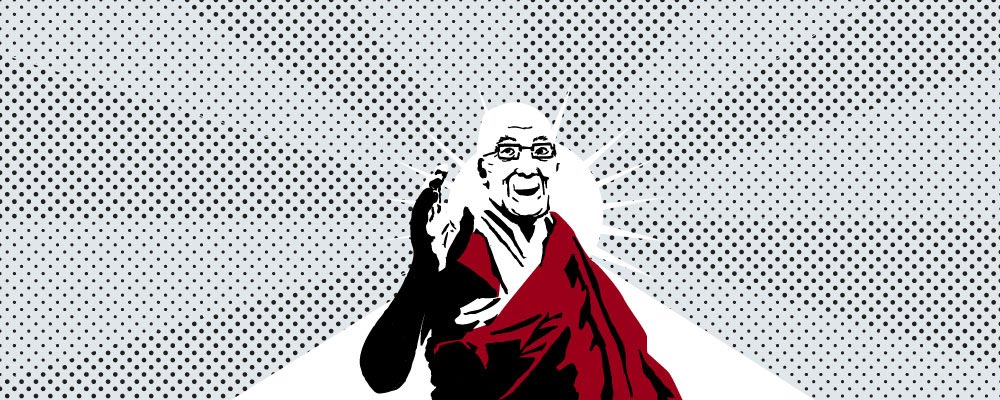 The Dalai Lama has developed a "Five Point Peace Plan," which he wishes to be implemented to foster peace in the Tibetan region:
• The transformation of the whole of Tibet into a zone of peace.
• An abandonment of China's population transfer policy, a systematic threat to the very existence of Tibetans as a people.
• Respect for the Tibetan people's fundamental human rights and democratic freedoms.
• Restoration and protection of Tibet's natural environment, including ceasing China's use of the Tibet region for the production of nuclear weapons and nuclear waste disposal.
• Commencement of earnest negotiations on the future status of Tibet and of relations between the Tibetan and Chinese peoples.
Some critics believe that His Holiness carries an unrealistic hope for peace in Tibet and worldwide. They even claim that his and other Tibetans' exile (a displacement now going on fifty-five years and counting) from the region serves as a prime example, saying that a return seems unlikely after so much time. But that doesn't bother the 14th Dalai Lama—he continues to hopefully await peace and unity on Earth. If nothing else, it's his resolve that makes the Dalai Lama a role model and, for some, a hero in today's impatient and materialistic global climate. And don't forget, he's spiritual and political royalty for Tibetan Buddhists. His pedigree and heritage are undeniable, yet he remains humble and focused on inspiring advances in peace, as well as furthering discussions about politics, medicine, culture, and religion. Our modern world is all about authenticity; the Dalai Lama's got the market cornered on that point too, speaking boldly from a place of experience and authority. He doesn't just talk about freeing those who are oppressed; he's lived under oppression for over half of his life. Sure, he's a reincarnated deity, but he's way more than that, too: just the simple voice of reason with a plan to save us all.
Timeline of the Dalai Lama's Life: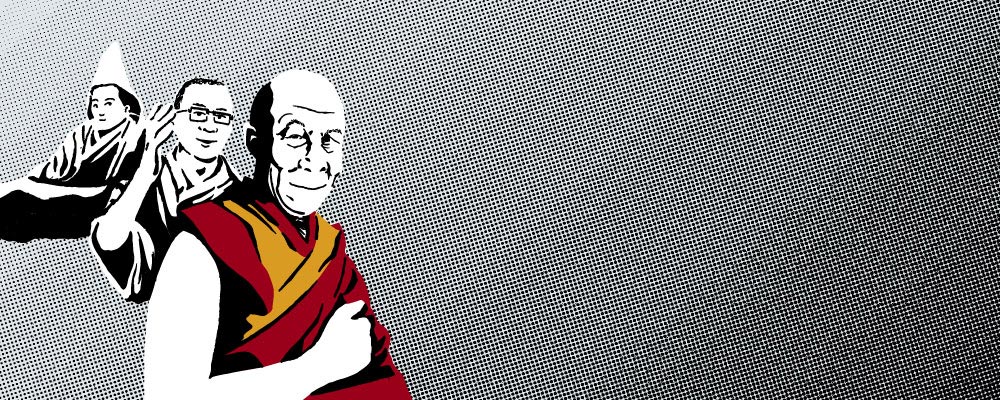 • Dec. 17, 1933 – 13th Dalai Lama passes away, aged 57
• July 6, 1935 – 14th Dalai Lama is born
• July 1939 – Official Public Recognition of the 14th Dalai Lama
• 1940 – Begins monastic education
• 1942 – Receives vows of novice monk
• Nov. 17, 1950 – Assumes full political power after Chinese invasion in 1949
• May 23, 1951 – 17-Point Agreement signed under duress by Tibetan delegation in Peking
• July 1954-June 1955 – Visits China for peace talks with Mao Zedong and other leaders
• March 17, 1959 – Dalai Lama and delegation flee Tibet
• March 31, 1959 – Dalai Lama and delegation reach asylum in India, officially repudiate 17-point agreement
• 1963 – Presents a draft democratic constitution for Tibet; First exile Tibetan Parliament established
• 1967 – First visits abroad since exile to Japan and Thailand
• 1973 – First visit to the West. Visits Italy, Switzerland, the Netherlands, Belgium, Ireland, Norway, Sweden, Denmark, UK, West Germany & Austria)
• Sept. 21, 1987 – Delivers 5-Point Peace Plan for Tibet to members of US Congress in Washington, D.C.
• Dec. 10, 1989 – The Dalai Lama receives the Nobel Peace Prize
• 2001 – First direct democratic elections held by the Tibetan people in the country's history
• 2011 – The Dalai Lama signs into law the transfer of his political power to a democratically elected leader, ending a 368-year old tradition of the Dalai Lama serving as both political and spiritual head of Tibet.
Sources:
http://blog.al.com/spotnews/2014/03/a_weekend_human_rights_salute.html
http://www.dalailama.com/biography/significance/
http://www.dalailama.com/biography/from-birth-to-exile
http://news.bbc.co.uk/onthisday/hi/dates/stories/march/31/newsid_2788000/2788343.stm
http://www.dalailama.com/messages/world-peace/a-human-approach-to-peace
http://freetibet.org/about/introduction-to-tibet
https://www.studentsforafreetibet.org/about-tibet/tibet-today
http://www.nobelprize.org/nobel_prizes/peace/laureates/1989/
http://www.dalailama.com/messages/environment/an-ethical-approach
http://transcripts.cnn.com/TRANSCRIPTS/1204/25/pmt.01.html
http://tibet.net/his-holiness/
http://www.dalailama.com/biography/chronology-of-events