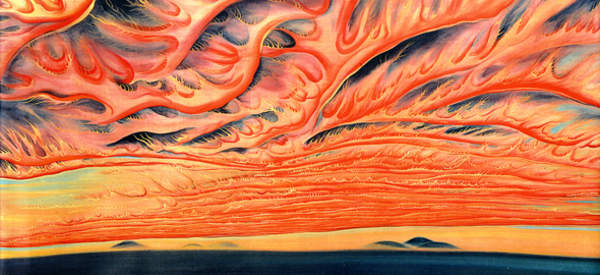 The history of art is as vast as the history of the world. Mimicking and influencing social, cultural, and political trends, art intertwines with history and becomes a smaller piece of a giant evolving whole. From architecture to film to painting and sculpture, art history surrounds us and becomes an integral part of the fabric of our daily lives. From the development of 20th century movements like Modernism and Impressionism to the Italian Renaissance and the art of Asia and Africa, the following list compiles a variety of texts that touch on the way in which we view and understand art within the larger cultural context. Chosen for their readability and unique perspectives, the following books are essential to any student of art history.
Western Art and Art History
1. Gardner's Art through the Ages: A Global History, Vol. 1, 14th Edition (Paperback)
Fred S. Kleiner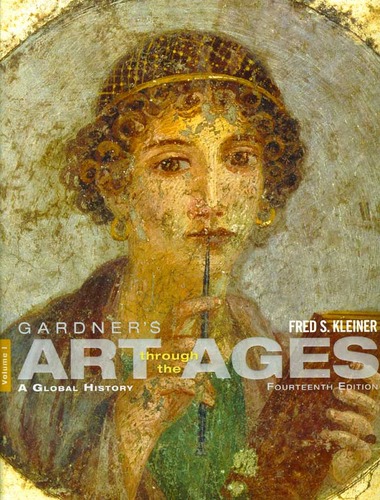 Detailing the history of art from the Paleolithic era to late medieval Italy, Gardner's Art Through the Ages: A Global History, Volume 1 is the most widely-read English language art history book in the world. With beautiful full-color illustrations, and easy to read text, this popular volume offers students a detailed overview of the history of Western art as well as a glimpse into the history of art in China, Africa, Japan, Korea, and the early Americas.
Amazon Link
2. Gardner's Art through the Ages: A Global History, Vol. 2, 14th Edition (Paperback)
Fred S. Kleiner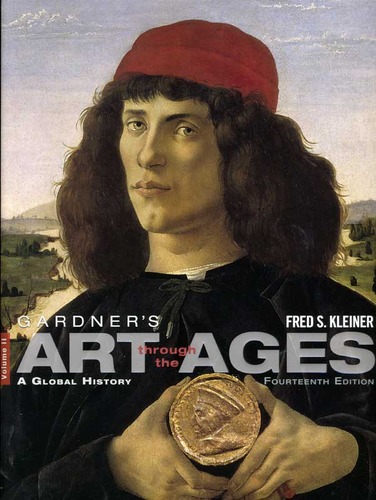 This second volume of Gardner's Art through the Ages: A Global History follows the late medieval period in Italy through contemporary art across the globe. Easy to understand vernacular, accompanied by stunning color illustrations, makes Kleiner's 14th edition of the world's most popular English language art history book a must-have for any student of art history. This volume continues where Kleiner's first volume left off and includes chapters regarding the recent history of art in China, Africa, Japan, Korea, and Southeast Asia.
Amazon Link
3. A Short Guide to Writing About Art
Sylvan Barnet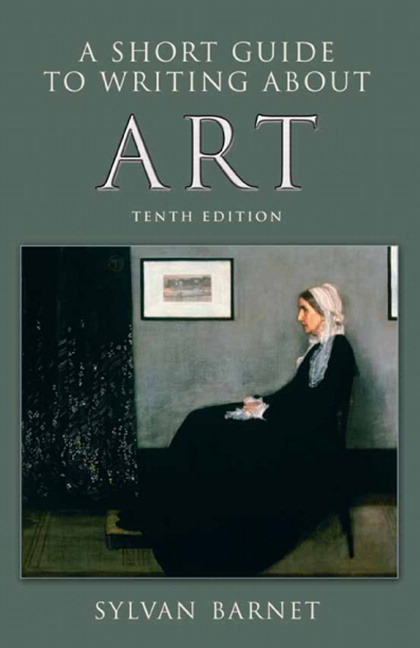 This comprehensive step-by-step guide to writing about art teaches students how to analyze works of art from painting and sculpture to architecture and photography. Helpful and engaging, Barnet's concise guide provides a definitive method for writers of art, and offers simple steps for observing works of art and constructing critical essays. Short and simple, this best-selling text offers guidance to those with little knowledge or understanding of the subject, and offers a quick refresher course for lifelong students of art history.
Amazon Link
4. Art History, Combined Volume (4th Edition) [Hardcover]
Marilyn Stokstad, Michael W. Cothren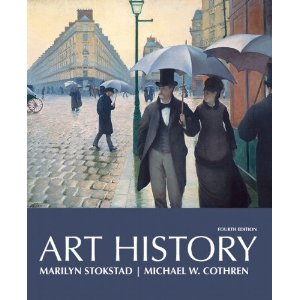 This combined and condensed version of Marilyn Stokstad's well-known art history text offers students an easy to understand guide to the history of art. Including formal and contextual analyses of works of art within their historical, political, and social context, Stokstad manages to engross readers with informal verbiage and dazzling visuals. Great for first year students of the subject, Art History covers the basics of art history from around the world including French impressionism and African art to modernism and medieval traditions.
Amazon Link
5.Roman Art: Romulus to Constantine [Hardcover]
Nancy H. Ramage, Andrew Ramage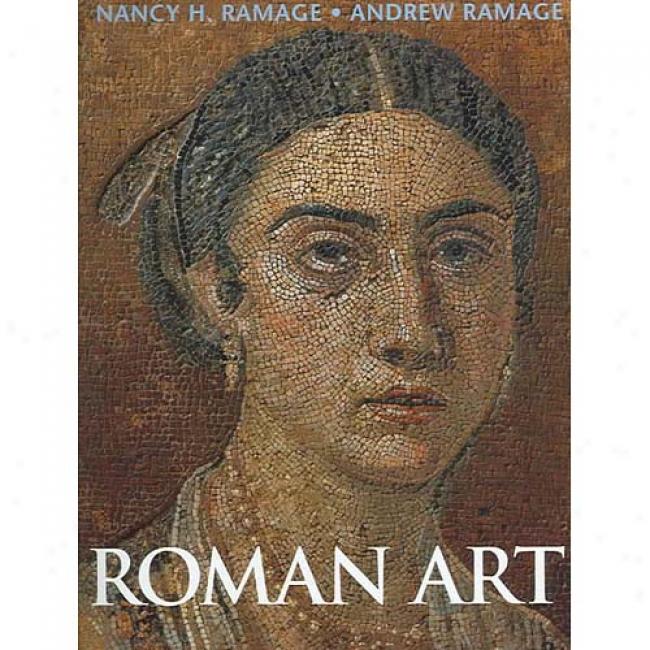 An in-depth discussion of ancient Rome's wide reaching influence upon world cultures graces the pages of this beautifully illustrated manuscript. With in-depth conversations of Roman, Etruscan, and Greek histories, the authors assume their readers have no prior knowledge of the subject, thus making this book excellent for beginning students of the subject. Placing ancient Roman painting, sculpture, and architecture within the social and political climates of the time, Ramage and Ramage engage their readers through easy to read language and stunning, full-color images.
Amazon Link
6. Art History Portable, Book 4: 14th – 17th Century Art (4th Edition) Paperback
Marilyn Stokstad, Michael W. Cothren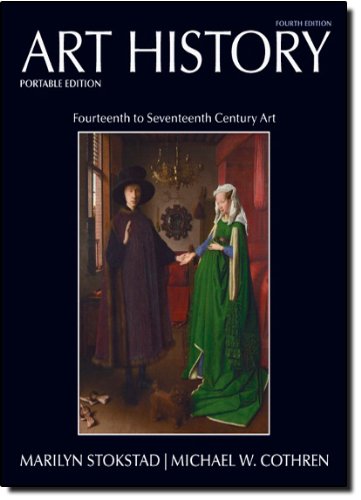 Student friendly and all-inclusive, this popular volume covers the European Renaissance that bridges the periods between the Middle Ages and modern history. This useful and condensed compendium of information includes formal and iconographic analyses of some of the time period's most influential works, including those by Leonardo da Vinci and Michelangelo. Thorough and helpful, the authors discuss the social and political environment of Europe through the 14th through 17th centuries, and offer a window into elements of daily life and the geography of the period.
Amazon Link
7. Classical Art: From Greece to Rome (Oxford History of Art)
Mary Beard, John Henderson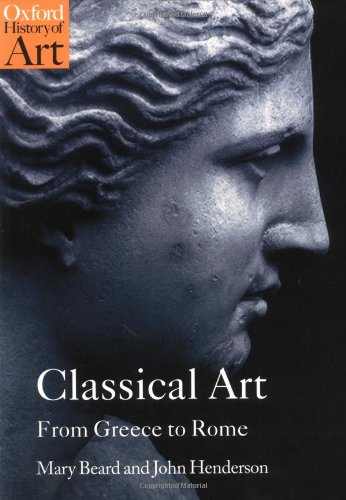 Beard and Henderson's innovative and light-hearted text discusses the painting, sculpture, and mosaic work from the Classical periods of Greece and Rome. Including a thorough dialog of the history of Pompeii, a city buried by the eruption of Mt. Vesuvius in 79 CE, the authors incorporate an extensive collection of maps and building plans effectively illustrating how Greek culture significantly influenced the rise of the Roman Empire. Chapters cover the monuments of ancient Rome and illustrate the importance of the human portrait within these ancient cultures.
Amazon Link
8. Herculaneum: Art of a Buried City [Hardcover]
Maria Paola Guidobaldi, Domenico Esposito, Luciano Pedicini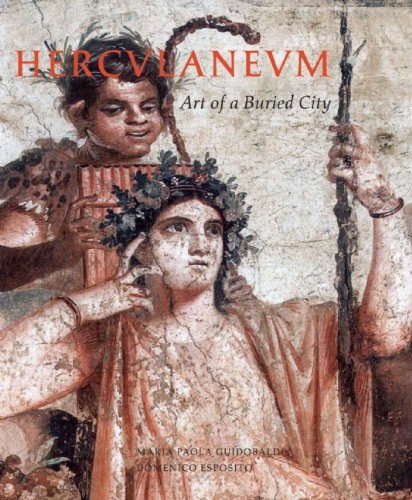 Buried by the eruption of Mt. Vesuvius, Herculaneum was a thriving city buried by nature's wrath. Director of excavations at the site, Maria Paola Guidobaldi has created a magnificent survey of the art and architecture of Herculaneum, which was carefully preserved by the large flows of ash and mud in the explosion of 79 CE. Located along the bay of Naples, wall mosaics, wooden architectural details, and statues were completely preserved in the blast, and through beautiful photographs and comprehensive discussions, come to life again. Through floor plans and thorough illustrations, Herculaneum transports readers back in time to a period of thriving ancient culture.
Amazon Link
9. Baroque: Theatrum Mundi. The World as a Work of Art [Hardcover]
Barbara Borngasser, Rolf Toman, Achim Bednorz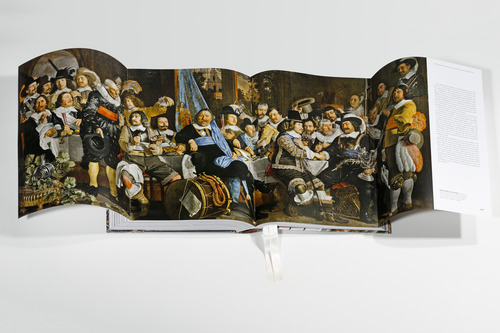 Amazing photography and a detailed conversation about the dramatic and thought-provoking imagery of the Counter Reformation makes Baroque: Theatrum Mundi an important and influential work. Including images of elaborate cathedrals and dramatic religious iconography, and the authors discuss famous works like St. Peter's Basilica as well as lesser-known pieces by some of the period's most important artists. An excellent text for the more advanced art history student, the authors use technical language and beautiful images to tell the story of one of the world's most critical periods in history.
Amazon Link
10. Artemisia Gentileschi [Paperback]
Mary D. Garrard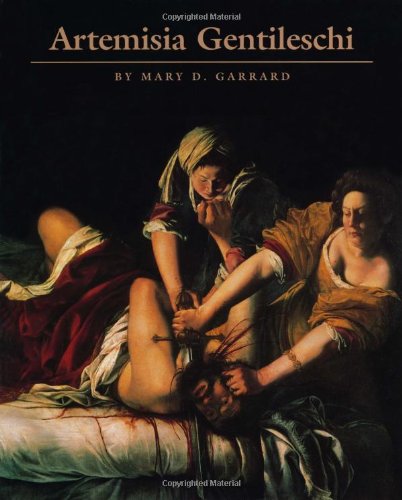 Perhaps known as the world's most famous pre-modern era female painter, Artemisia Gentileschi studied under her father and became a dedicated follower of Baroque painter Carravagio. This well-researched text studies the painter extensively and offers a fascinating analysis into her life and work. Images of Gentileschi's obsession with Biblical female heroines and Classical themes run throughout this volume that also delves deep into the personal and daily life of one of the Italian Baroque's most important figures.
Amazon Link
11. Archaic and Classical Greek Art (Oxford History of Art) [Paperback]
Robin Osborne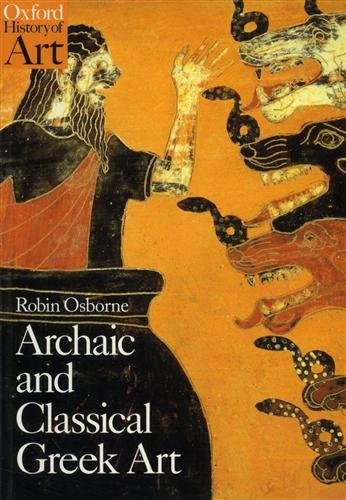 Thought-provoking new viewpoints regarding the interpretation of ancient Greek art offer an account of how this influential civilization continues to influence art and culture today. Utilizing comprehensive maps and images, Osborne explores the symbolism and imagery of ancient Greece from the archaic period through the late Hellenistic period. Focusing on both unusual and familiar imagery, he discusses the use of the figure to define relationships within sculpture and painting, and includes interesting and eye-opening viewpoints of the era's social and political context.
Amazon Link
Modern Art
12. History of Modern Art (Paperback) (7th Edition)
H. H. Arnason, Elizabeth C. Mansfield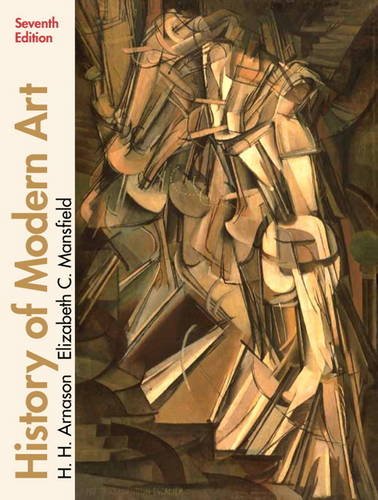 This well-rounded overview of Modern art covers a diverse selection of works by artists including Klimt, Kandinsky and Cezanne. Both comprehensive and in-depth, Arnason and Mansfield discuss the origins of Modernism in a narrative and easy to understand style. Using beautiful color imagery and a conversation that offers new perspectives on the authors' own evidence and analysis, History of Modern Art includes painting, photography, sculpture, and architectural commentaries from the middle of the 19th century to the present day.
Amazon Link
13. Art in Theory 1900 – 2000: An Anthology of Changing Ideas [Paperback]
Charles Harrison, Paul J. Wood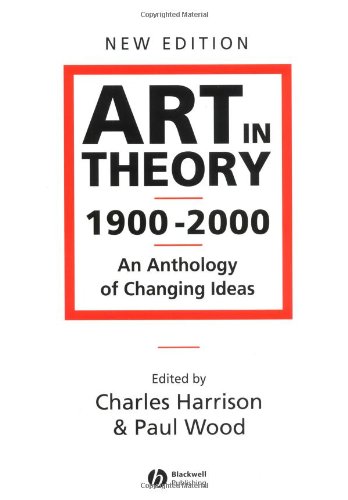 Art in Theory 1900-2000: An Anthology of Changing Ideas is a complete collection of the 20th century's numerous theories of visual art. With writings by artists, politicians, and some of the world's leading philosophers and critics, this anthology includes complete discussions of topics like globalization, African art, gender studies, and contemporary performance and installation. Updated with recent research and divided into eight categories, the authors include commentary on subjects ranging from Symbolism to Post-Modernism. Invaluable and thorough, this leading collection of theoretical texts is suitable for beginners as well as advanced students and scholars.
Amazon Link
14. Life with Picasso
Francoise Gilot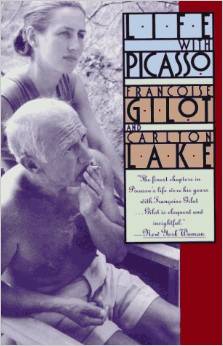 This first-hand account of life with revolutionary artist Pablo Picasso is filled with details about his daily life and studio practice told through the eyes of his partner Francoise Gilot. Dynamic and honest, Gilot details her decade-long relationship with Picasso in which she became his model, muse, and mother to two of the artist's children. Fascinating and bold, Gilot produces an intimate portrait of an artist who was often a self-absorbed egomaniac, and at other times a loving family man.
Amazon Link
15. Salon to Biennial: Exhibitions that Made Art History, Volume 1: 1863-1959
Bruce Altshuler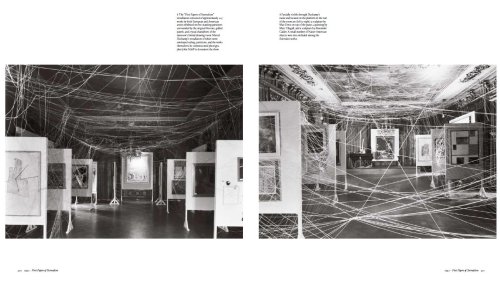 Detailing the development of modern art through a variety of seminal group exhibitions beginning with the 1863 Salon des Refuses in Paris, Altshuler presents a vast collection of documentary material from the period including photographs and reviews. Aimed toward artists and art historians, the author uses language that is accessible to beginning students of art history as well as professionals within the field. A great asset to the library of any student of exhibition design or curatorial practice, this text offers overviews of 24 important exhibitions as well as a contemporary critique of Modernism.
Amazon Link
16. Modern Art 1851 – 1929: Capitalism and Representation (Oxford History of Art) [Paperback]
Richard R. Brettell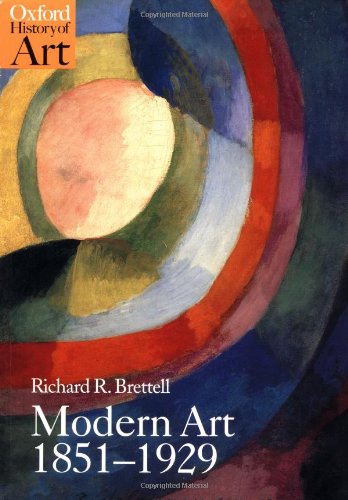 Beginning with the Great Exposition of 1851 in London, Brettell tracks a variety of themes popular to art history including representation and imagination. Utilizing beautiful illustrations, this volume follows the recent histories of landscape painting and the role of the working class viewed through the lens of many of the key players in Modern art. Detailing subjects like nationalism and identity using clear and concise language, the author follows the development of the major European avant garde groups including the Impressionists, Suprematists and Surrealists.
Amazon Link
Contemporary Art
17. Art & Today
Eleanor Heartney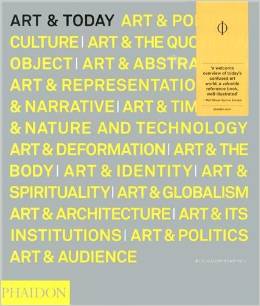 This innovative survey of contemporary international art uses clear language and beautiful images to address current themes of art, globalization, and the body. Incorporating in-depth discussions of the work of Jeff Koons and Cindy Sherman to name a few, Heartney offers a glimpse into the worlds of nearly 400 significant contemporary artists. Ranging from emerging to established, these artists' works tell the story of our ever-changing contemporary cultural and social landscape.
Amazon Link
18. Contemporary Art: World Currents [Paperback]
Terry Smith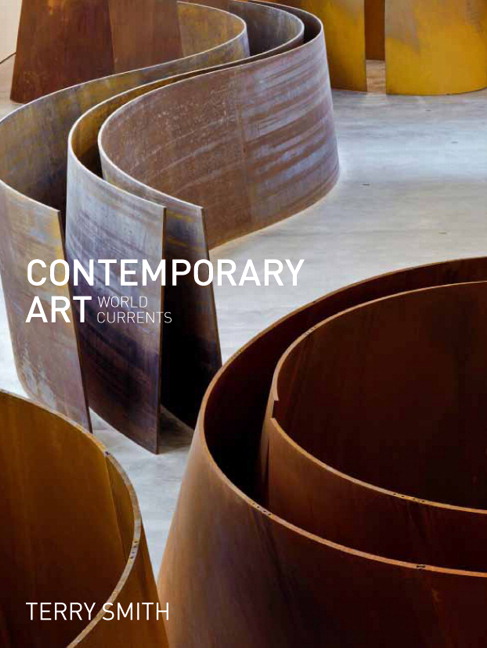 Engaging and informative, Contemporary Art: World Currents offers students an account of the global shift from Modernism to contemporary art. Utilizing examples ranging from traditional and indigenous cultures to contemporary societies, Smith uses 350 stunning color images to discuss the current socio-political context of today's art world. Considering a broad range of artists in various stages of their careers, Smith uses sophisticated yet easy to understand language to explain this important historical shift in ideas.
Amazon Link
19. Overlay: Contemporary Art and the Art of Prehistory
Lucy Lippard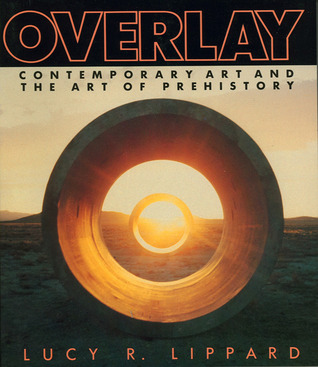 This classic book about the history of contemporary art as it relates to prehistory is an essential text for artists, art students, and historians. An in-depth study of prehistoric man's impact on our current cultural and social landscape, Lippard's well-researched volume addresses the search for meaning in art and considers primal urges as the heart of many post-modern art practices. Narrations of myth and ritual permeate Overlay: Contemporary Art and the Art of Prehistory, and offer an illuminating view on the art of our contemporary world.
Amazon Link
20. The $12 Million Stuffed Shark: The Curious Economics of Contemporary Art
Don Thompson
Gossipy and passionate, Don Thompson's discussion of the economics behind today's contemporary art market is at times unbelievable and hilarious. Detailing marketing strategies via interviews with auction house executives, and presenting readers extensive conversations with artists and art buyers, the author concisely and purposefully explains why art is so expensive. Through thoughtful questioning and a keen understanding of psychology and the economy, Thompson offers multiple perspectives on one of the world's most enigmatic markets.
Amazon Link
21. Ink Art: Past as Present in Contemporary China (Metropolitan Museum of Art)
Maxwell K. Hearn, Wu Hung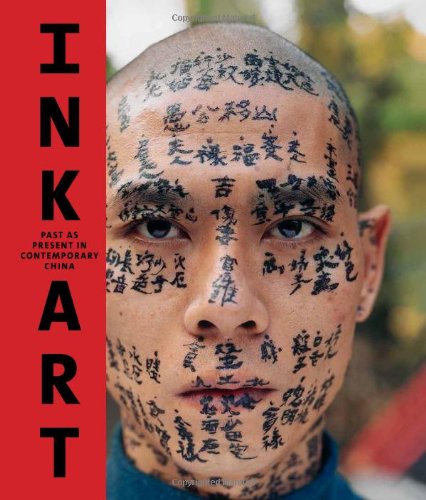 This compelling and stimulating survey covers the Chinese tradition of ink painting seen through the recent exhibition at the Metropolitan Museum of Art in New York. Thoughtful and engaging, the work included in the exhibition discusses one of China's oldest art forms and how artists using the medium today continue to present subversive and relevant content within the context of contemporary art. Including works by controversial artist Ai WeiWei and Gu Wenda, this riveting volume documents the work of 40 contemporary artists offering traditional and current presentations of one of the world's most fascinating vehicles of expression.
Amazon Link
Architecture
22. A World History of Architecture [Hardcover]
Michael Fazio, Marian Moffett, Lawrence Wodehouse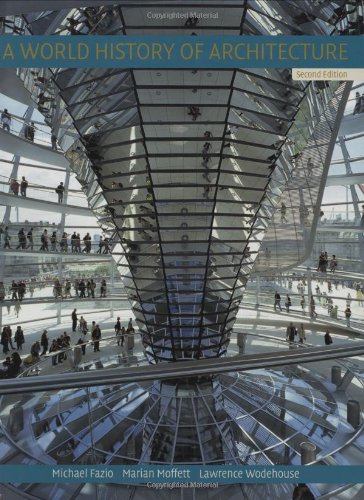 Beautiful full-color illustrations and photographs taken with a wide-angle lens combine with well-researched information to offer students of architecture a concise and thorough survey of the subject. Covering subjects from prehistoric to modern structures including the Parthenon and the Palace of Versailles as well as Paleolithic and Neolithic materials and methods, the authors provide a wide range of material regarding the history of architecture around the world.
Amazon Link
23. Modern Architecture: A Critical History (Fourth Edition) (World of Art) [Paperback]
Kenneth Frampton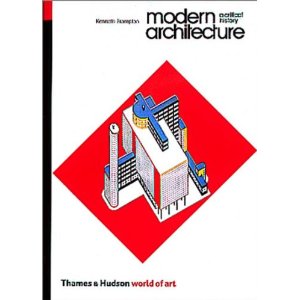 Kenneth Frampton's updated version of his classic architectural survey presents a focused and succinct discussion of modern architecture. Useful and scholarly and in very readable language, Frampton offers readers one of the most important and culturally relevant commentaries on architecture today. With 420 full-color illustrations and the inclusion of an additional chapter regarding the effects of globalism on architecture, Frampton's timeless text still proves relevant in today's socio-political landscape. This is an essential volume for students and those interested in architecture and architectural criticism.
Amazon Link
24. A History of Architecture: Setting and Rituals [Paperback]
Spiro Kostof, Gregory Castillo, Richard Tobias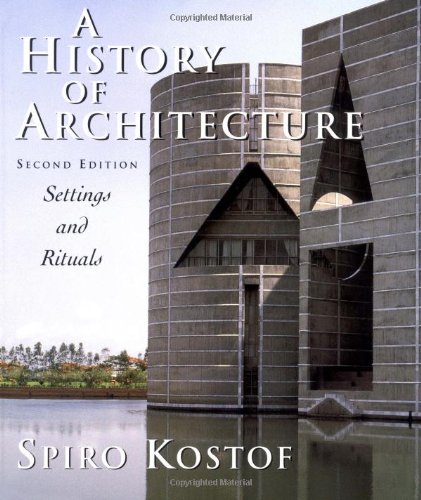 One of the finest most definitive tomes of architectural history, Spiro Kostof's masterful discussion of the subject offers an insightful and engaging perspective on a wide range of architectural masterpieces. A great foundation for beginning students, the book provides perceptive analyses of many of the major Western architectural styles and includes a new chapter on Asian architecture. Using reader-friendly language and stunning photographs and illustrations, Kostof's classic text covers prehistoric buildings, the Pyramids of Giza, as well as a thoughtful discussion of the Las Vegas strip.
Amazon Link
25. Modern Architecture Since 1900
William J. R. Curtis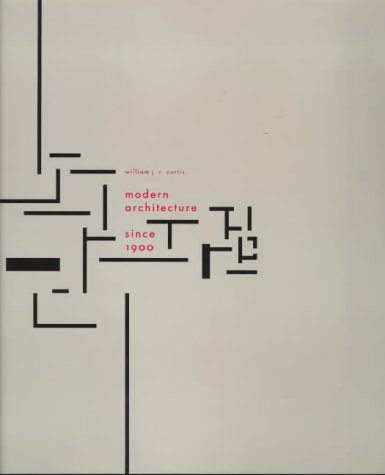 Easy to understand, this architecturally historical masterpiece presents a clear and authentic account of the origins of modern architectural traditions. Updated material includes recent developments in world architectural achievements, and Curtis' technical yet narrative style, makes this volume an excellent one for beginning students of architecture and architecture history. This comprehensive guide to modern architecture includes 650 black and white and color images and has become an essential contemporary classic among scholars and students.
Amazon Link
26. Constructing the Ancient World: Architectural Techniques of the Greeks and Romans
Carmelo Malacrino
Detailed and concisely written, Carmelo Malacrino's discussion of architecture through the lens of ancient Greece and Rome has become a fundamental text for architecture students and scholars. Well-organized and beautifully illustrated, Malacrino takes the reader on a tour of some of these ancient civilizations' most important structural achievements. Organized chronologically, the author discusses the early developments of the ancient Greeks including their move to replace wooden structures with stone. He continues by elaborating on the Romans' use of these early Greek ideas and their expansion and development utilizing their own methods and materials.
Amazon Link
27. World Architecture: A Cross-Cultural History
Richard Ingersoll, Spiro Kostof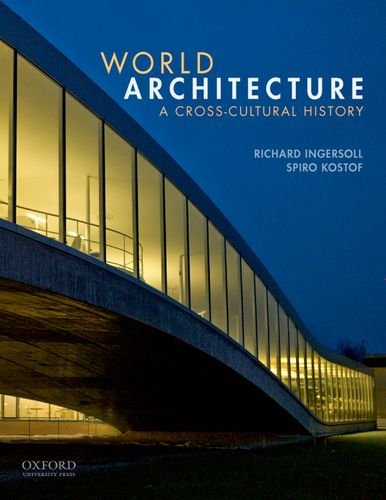 This updated version of Spiro Kostof's popular A History of Architecture: Setting and Rituals, offers helpful new chapter introductions and a reader-friendly text that includes culturally diverse conversations of contemporary architecture across the globe. With stunning photographs and carefully researched and rendered diagrams, Kostof's comprehensive survey includes timelines, maps, and 800 full-color images for readers to enjoy. Presenting readers with varied perspectives from around the world, this meticulously researched volume imparts spectacular insights into some of the world's most significant structures.
Amazon Link
28. Skyscrapers: A History of the World's Most Extraordinary Buildings – Revised and Updated
Judith Dupre, Adrian Smith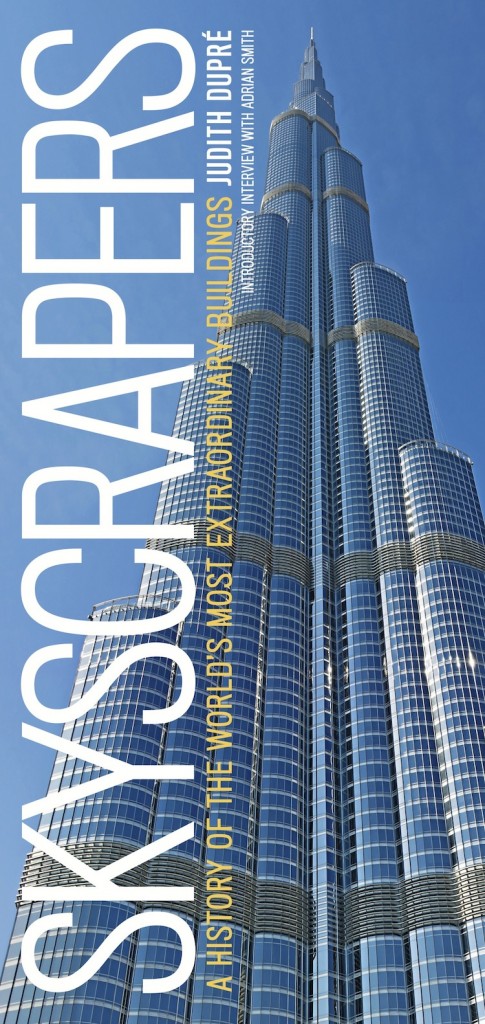 Dramatic and innovative, Judith Dupree and Adrian Smith present 60 of the world's most captivating skyscrapers. Including a section on "megatall" structures, the authors consider a number of the world's most unique and awe-inspiring buildings. From the Tribune Tower to the Lipstick Building, this volume includes a number of projects that have yet to be completed. Technologically informative and chronologically organized, the book offers readers an in-depth interview with Phillip Johnson, and reveals upcoming projects by Renzo Piano and Gensler Architects. Fascinating and exceptionally well written this book is excellent for beginning students or those simply interested in new world developments in architecture.
Amazon Link
29. Why Buildings Fall Down: Why Structures Fail
Matthys Levy, Mario Salvadori, Kevin Woest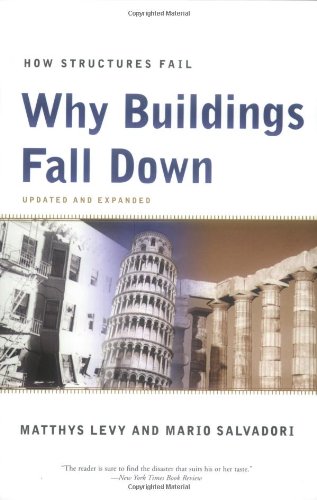 This widespread examination of the variety of reasons why buildings fall down comprises a number of case studies in practical easy to understand language. With reasons ranging from basic human error to natural disaster, this classic survey digs deep into the heart of the relationship between people and nature. Clear and engaging and great for introductory-level students of architecture and structural engineering, Why Buildings Fall Down: Why Structures Fail offers captivating insight into the failure and success of building fundamentals. Real life case studies offer practical and accessible recommendations for anyone hoping to enter the fields of architecture or structural design.
Amazon Link
30. Asmara: Africa's Secret Modernist City
Edward Denison, Guang Yu Ren, Naigzy Gebremedhin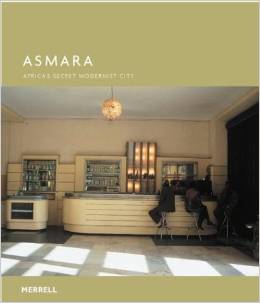 Asmara, the capital of Eritrea can be found along the eastern part of the continent and was built in the 1930s by colonial Italians. With the highest concentration of Modernist buildings in the world, Asmara presents an interesting case study regarding colonialism, Modernism, and the role of architecture and history in this breathtaking African city. Detailing each building individually and through magnificent photography, the authors present an exhaustive study of this stunning gem and its history.
Amazon Link
31. Brunelleschi's Dome: How a Renaissance genius Reinvented Architecture
Ross King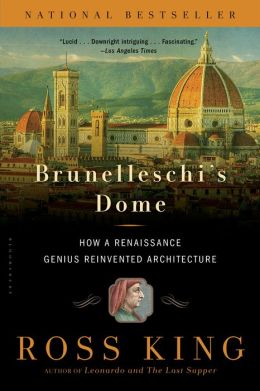 Hailed as one of the key architects of the Italian Renaissance, Brunelleschi's rise to the top was fraught with criticism and struggle. This unique and well-researched tale describes the architect's journey to create the largest masonry dome in the world. Using easy to understand language, King offers readers a fresh perspective of the social and political climate of 1430s Florence, Italy as well as insight into one of the period's most important minds. Told as a simple narrative, King details Brunelleschi's daily struggles conceptualizing and constructing this massive architectural feat, and he includes interesting facts detailing many of Brunelleschi's inventions including the multiple hoists and cranes he created to complete the project.
Amazon Link
Impressionism & Post-Impressionism: 19th & 20th Century Art
32. The Judgment of Paris: The Revolutionary Decade That Gave the World Impressionism
Ross King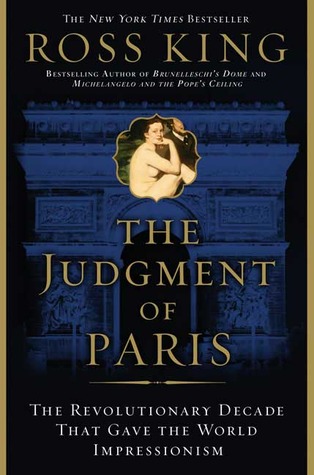 Rich in detail and written in an easy to understand narrative style, Ross King details the emergence of Impressionism in Paris during the middle of the 19th century. While the United States was embroiled in civil war, Paris was experiencing a revolution of its own as told through the canvases and brush strokes of a small group of rebellious artists known as the Impressionists. Insightful and well written, this entertaining depiction of one of the most influential art movements in history offers a glimpse into the social, scientific, and cultural trends of 19th century Parisian life.
Amazon Link
33. The Private Lives of the Impressionists
Sue Roe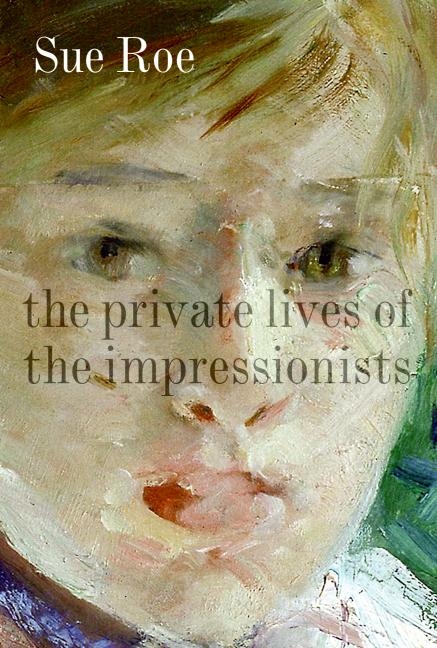 This intimate portrayal of the life of the Impressionists offers readers a colorful and well-researched portrait of some of the movement's most interesting figures. From Cassatt to Degas and Monet, Sue Roe brings these historical figures to life by chronicling their daily lives and struggles in their homes and studios. Heartwarming, with a meticulous attention to detail, the lives of these artists are positioned against the backdrop of post Franco-Prussian war era France. Using small accurate details gleaned through careful research, Roe produces an engrossing account that will engage students of art history as well as lovers of biography.
Amazon Link
34. The Letters of Vincent van Gogh
Vincent van Gogh, Arnold J. Pomerans (Translator)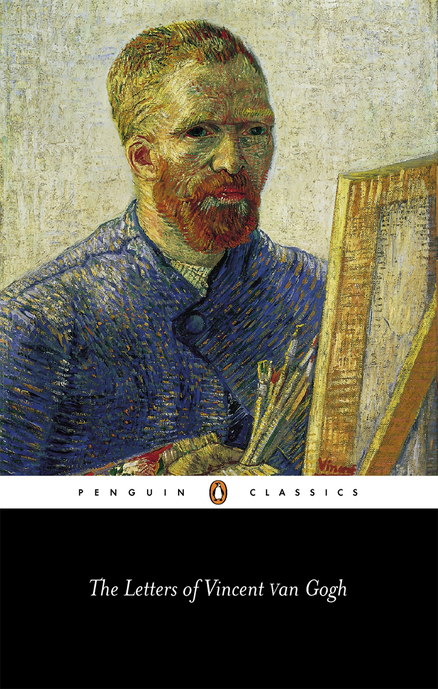 This fascinating new selection of letters from Vincent van Gogh to his brother Theo offers readers a thoughtful and contemplative journey through 25 years of the artist's life. Haunted by poverty, loss, and unrequited love, this unique glimpse into the life of one of the world's most intriguing artists provides new insights into his search for love, his focus on humanitarian causes, and his concern for his work's impact on those close to him. Unlike previous volumes, these letters concentrate less on van Gogh's well-known mental illness and instead focus on his compassionate spirit and quest for personal truth.
Amazon Link
35. Noa Noa: The Tahitian Journal
Paul Gauguin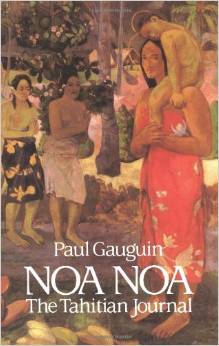 Paul Gauguin fled France in the late 19th century to live in Tahiti. At once finding solace and kinship within this tiny Polynesian community, the artist immediately began recording his journey in diary form. From his relationship with the native women to his artistic endeavors as a painter and sculptor, Noa Noa: The Tahitian Journal proposes visual, spiritual, and intellectual observations of the artist's life and work during his time in the islands. Using familiar language and 24 black and white illustrations, Gauguin paints an image of a beautiful life in Tahiti.
Amazon Link
36. Impressionism: Art, Leisure, and Parisian Society
Robert L. Herbert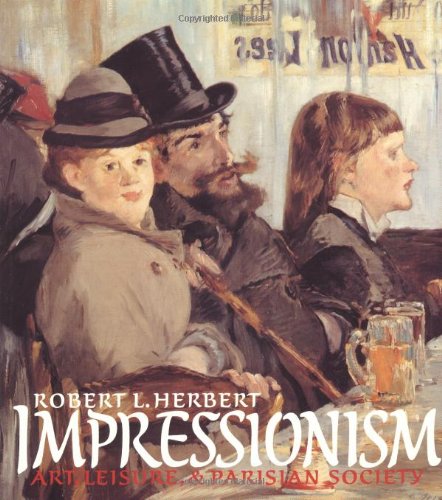 Discussing themes made popular by the Impressionists, Robert L. Herbert offers a unique commentary and analysis regarding the development of Impressionism and its greater social context. This informative guide presents an excellent overview of the period and its artists as well as the many forces that shaped a number of the movement's key players. With 200 color images, Herbert's text is informative and easy to read. Using contemporary language and an easy to understand style, the author provides a careful examination of a number of Impressionism's most significant works.
Amazon Link
Film History
37. The Story of Film: A Worldwide History
Mark Cousins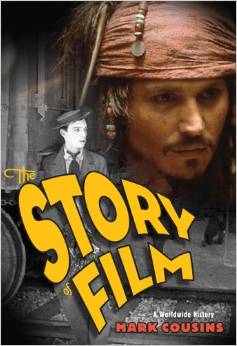 Engaging and thought provoking, The Story of Film: A Worldwide History gives readers a broad range of information regarding the development of film throughout the world. Including large American blockbusters and tiny art house favorites, Mark Cousins provides a vast collection of information ranging from scene breakdowns and the establishment of Hollywood to shifting trends and technological innovations. Cousins, a historian, producer, and director, writes with engrossing aplomb, leading the reader on a journey through many of the industry's most exciting films.
Amazon Link
38. The Oxford History of World Cinema
Geoffrey Nowell-Smith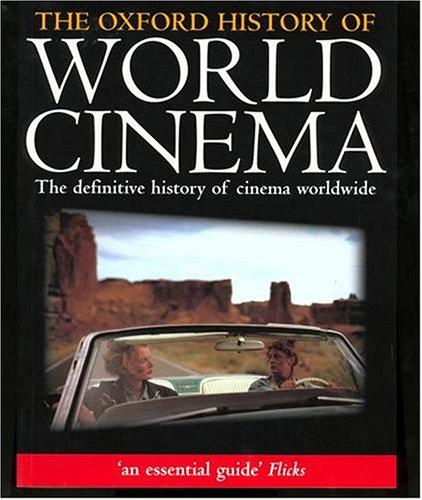 Technical and academic, The Oxford History of World Cinema is essential to any student or critic of the subject. Chronicling the development of film since its early beginnings, this text gives readers a complete showcase of some of film's most influential actors, directors, and producers. Featuring top picks from westerns to French new wave, and including many of the medium's major technical innovations, author Geoffrey Nowell-Smith's extensive volume is an authoritative text on world film.
Amazon Link
39. Engaging Cinema: An Introduction to Film Studies
Bill Nichols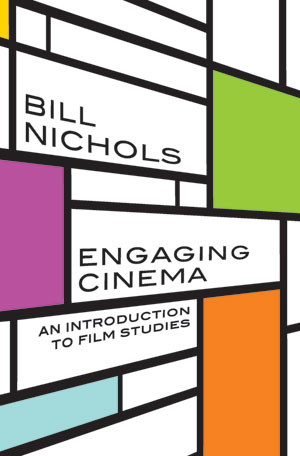 Offering a scholarly approach to film studies, Bill Nicols discusses the interaction between culture and film. This informative introductory level text uses informative language to delve into many common questions regarding the developments of one of the world's most popular story-telling mediums: Why are certain films made? Why do many great films fall into obscurity? Nichols answers these questions and more and includes an in-depth commentary about the sociological and historical contexts of many of today's most popular films.
Amazon Link
40. How to Read a Film: Movies, Media, and Beyond
James Monaco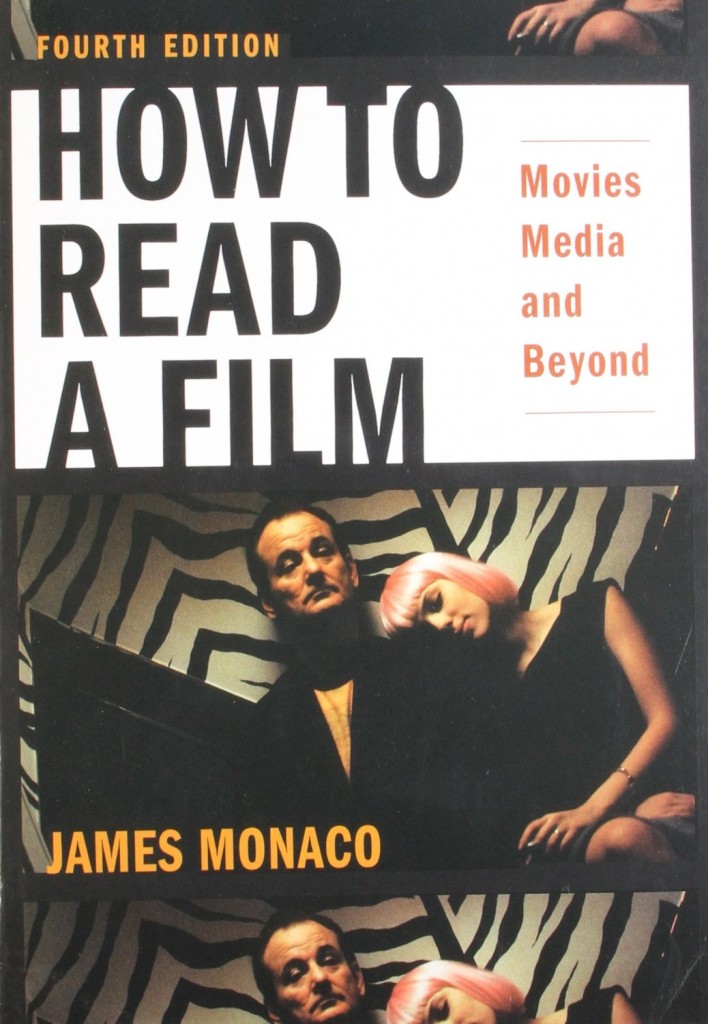 Perhaps one of the most definitive volumes of film education, How to Read a Film: Movies, Media, and Beyond was originally published in 1977. This updated editions offers a new section discussing film within a digital context as well as large sections with film recommendations. Lucidly written and essential for any student of the medium, this text offers multiple perspectives on film and the film industry. Viewed both as art and entertainment, James Monaco offers technical, cultural, and evolutionary perspectives on one of the world's most popular and economically lucrative mediums.
Amazon Link
41. Film History: An Introduction
Kristin Thompson, David Bordwell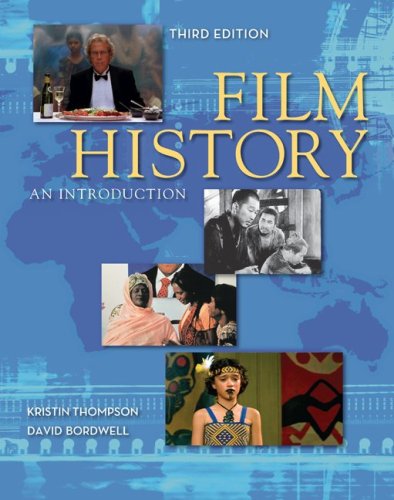 Highly recommended for introductory level students, Film History: An Introduction is a comprehensive survey of global cinema. Thoughtful and well written, this survey focuses on the development of every genre including pre-war Japanese cinema and classic Italian works by Fellini and Antonioni. Using original frame enlargements, readers will appreciate the careful attention to detail and thorough analysis of a number of important national and internationally renowned films. Useful and concise, this volume seeks to provide an overview of film within the context of bigger cultural themes like globalization and digital technology.
Amazon Link
Asian Art
42. Asian Art Now
Chui Melissa, Genocchio Benjamin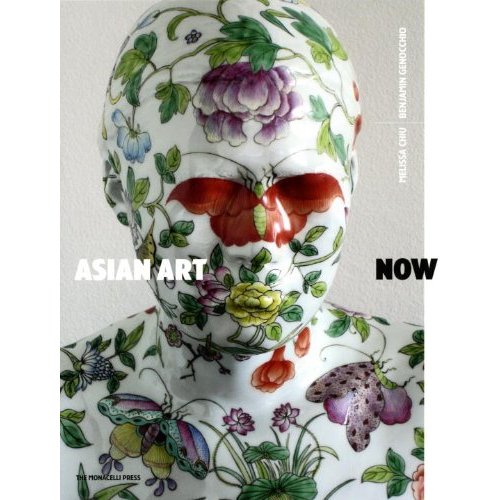 Asia's new openness to the West and the region's recent economic prosperity has greatly influenced the development of contemporary Asian art. Wide-ranging and authoritative, this survey discusses the politics, social, and cultural issues that inspire and affect the area's painting, sculpture, and photography. With 230 color illustrations and profiles of artists ranging form Nam-June Paik to Takashi Murakami, this fascinating volume details the development of contemporary art throughout Asia.
Amazon Link
43. Asian American Art: A History, 1850- 1970
Gordon Chang, Mark Johnson, Paul Karlstrom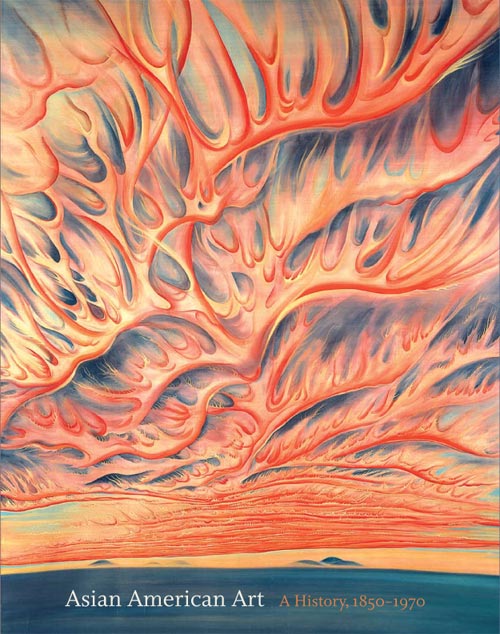 Thoughtful and insightful, Asian American Art: A History, 1850-1970 chronicles the lives of this first generation of Asian American artists. Carefully researched and full of groundbreaking material, this influential text discusses many of the prolific and unrecognized careers of Asian American artists working in the United States prior to 1970. Highly recommended, the authors include 400 dazzling images as well as a number of essays from world renowned scholars and 150 artist biographies.
Amazon Link
44. Hiroshige: One Hundred Famous Views of Edo
Melanie Treade, Lorenz Bichler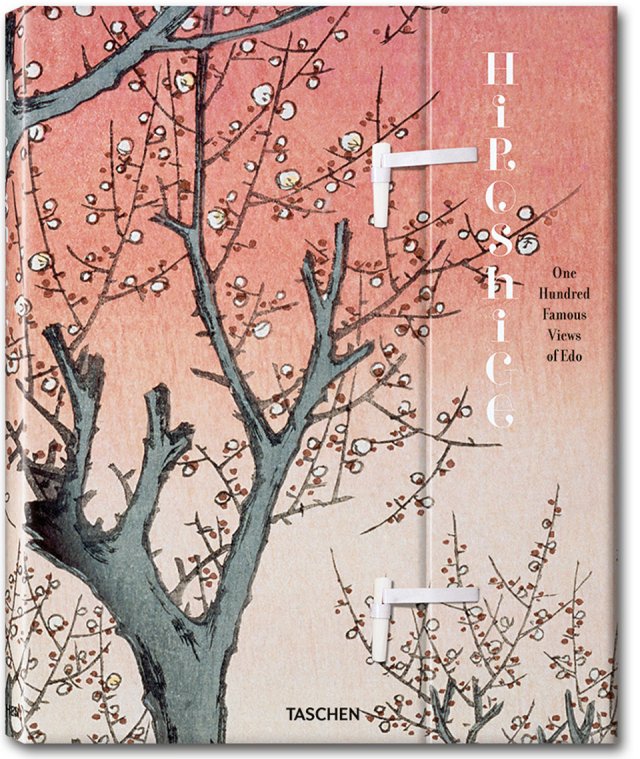 In the middle of the 19th century, Japan opened its doors to the international community. Wood block prints became one of the country's most popular items, influencing Impressionist painters and offering new views of the world. Known as ukiyo-e or pictures of the floating world these wood block prints were highly prized by collectors. Hiroshige, one of the medium's most inexhaustible practitioners, produced numerous images of his beloved Edo, now known as Tokyo. In this extensive volume, his works are carefully reproduced and offer a glimpse into Japan's colorful landscapes and vibrant scenes of daily life.
45. History of Japanese Art
Penelope Mason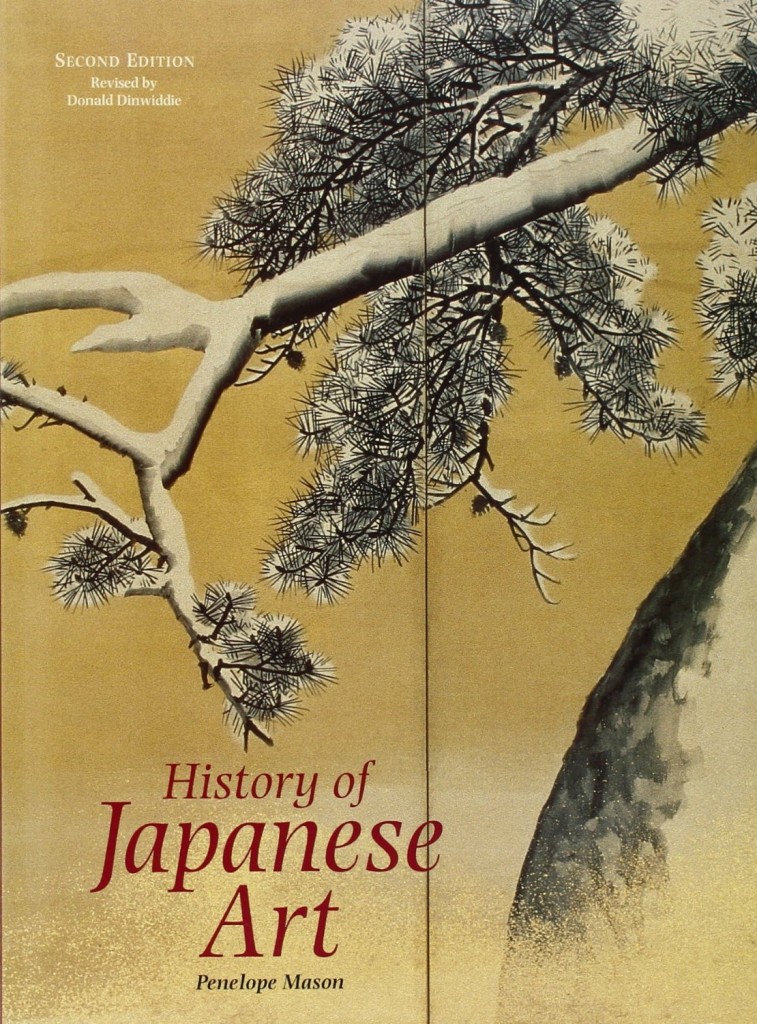 Closed to the world until the middle of the 1800s, Japanese art quickly became popular throughout European salons and homes. This full color survey includes 94 illustrations depicting some of Japan's finest works of art. Well written using easy to understand language, Penelope Mason covers the development of Japanese art beyond 1945 and includes a number of important archaeological discoveries alongside cultural commentary. Written from a Western perspective, the History of Japanese Art provides readers with an interesting and informative portrait of one of the world's most fascinating cultures.
Amazon Link
46. Indian Art (World Art)
Roy C. Craven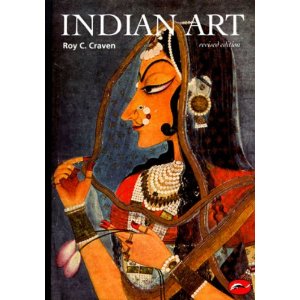 Beginning with the early development of Indian civilization in the Indus River Valley, Roy C. Craven expands readers' understanding of Indian art and its progressions in this thorough study of Indian art. Discussing the prevalence of the Buddhist and Hindu traditions in Indian art to stunningly beautiful miniature paintings, the author provides a vast overview of the culture's many artistic contributions.
Amazon Link
47. The Art of Tibet
Robert E. Fisher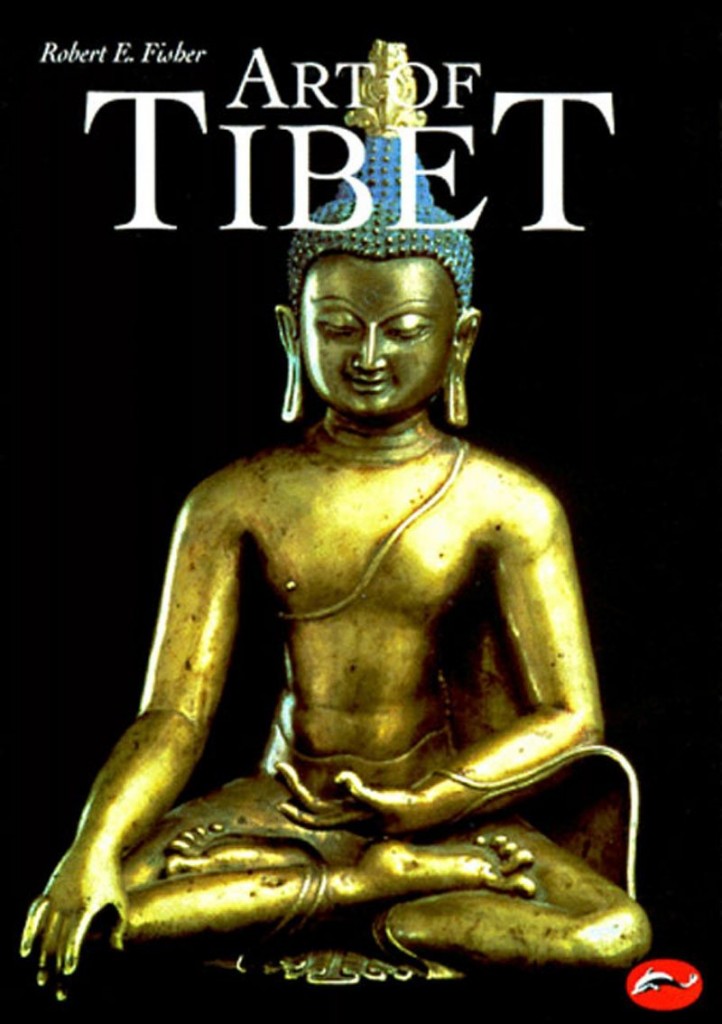 Fascinating and thorough, this complete guide to the art of Tibet includes painting, sculpture, textiles, and silk embroideries. Robert E. Fisher's text includes a comprehensive map as well as a complete conversation regarding the early origins and interactions between Tibet's spiritual life and art. Logically presented and easy to understand, Fisher considers the distinctive and unique characteristics of the artistic and cultural outputs of one of the world's most interesting and mysterious cultures.
Amazon Link
48. Temples of Cambodia: The Heart of Angkor
Helen Ibbitson Jessup, Barry Brukoff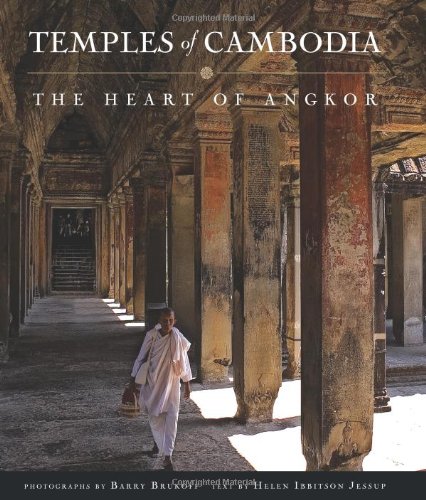 Offering a historic background of Cambodian temples, Temples of Cambodia: The Heart of Angkor takes readers on an amazing journey through some of Cambodia's most stunning structures. Beginning with 8th century brick structures and culminating in the spectacular Angkor Wat temple, this well written text provides commentary and analysis of some of the world's most important religious buildings. With award winning photography by Barry Brukoff, and an easy to understand narrative style, this survey gives readers a thorough account of these complex constructions
Amazon Link
49. History of Far Asian Art
Sherman Lee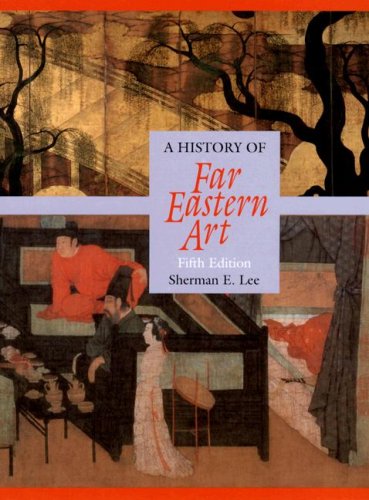 Sherman Lee's History of Far Asian Art is a comprehensive guide to Asia's art history from the Stone Age through Buddhist styles and into modern times. Eloquent and at times passionate, Lee approaches his subject with an integrated approach. By ordering each topic chronologically by theme, readers better understand the parallel developments in art across Asia through history. Encompassing ritual and religious traditions, Lee discusses and compares the art of India, Southeast Asia and China as well as Japan and Korea.
Amazon Link
50. Islamic Art and Architecture
Robert Hillenbrand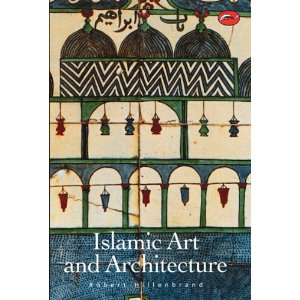 Covering nearly 1000 years of history, Robert Hillenbrand's analyses of Islamic art and architecture ranges from the Dome of the Rock to architectural highlights of the Ottoman Empire. Providing insight into architecture, calligraphy, and illuminated books, Hillenbrand showcases many of Islam's greatest artistic innovations and contributions to the world. Well written and easy to follow, this text offers a number of beautiful color and black and white images as well as comparisons and in-depth analysis of some of Islam's greatest achievements.
Amazon Link