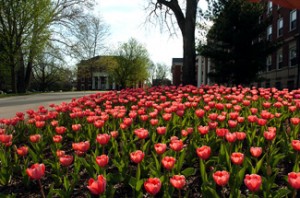 Liberal arts colleges are abundant in every region, but the best liberal arts colleges in the South have specifically longstanding reputations of academic excellence. The South itself has always had a reputation for its traditional values and even more traditionally minded residents; thus, the schools themselves are often built on the old intellectual foundations that once made this country great. A liberal arts college is, at its core, dedicated to offering students a well-rounded education in a variety of subjects, such as humanities, physical sciences, and the arts. Students at these types of schools take more than just major-specific courses, choosing instead to better themselves with a broad education.
Details of Best Liberal Arts Colleges in the South
Every academically savvy student in the Southern part of the United States can have the opportunity to study at one of the Best Liberal Arts Colleges in the South. Five of the Best Liberal Arts Colleges in the South are discussed here.
Davidson College
Established in 1837 and located in North Carolina, Davidson College has historically been a Goliath in the academic community. Davidson is repeatedly listed in the Top 50 in a number of liberal arts college ranking lists, and for good reason. Its 28 percent acceptance rate, award-winning faculty and Division I athletics make it a first choice for many top students across the United States. The admission requirements are rather difficult in that Davidson often only seeks the students who were the cream of the crop in high school, so extracurricular activities and stellar grades are both important. With an annual tuition of approximately $40,000, Davidson was the first liberal arts college in the nation to change financial aid loans into grants, thus freeing its undergraduates from an extensive amount of debt. The school gives generous financial aid packages for its students in need, offering nearly half of its students need-based aid.
Sewanee–University of the South
This Tennessee liberal arts college is settled in a very rural area and is one of the more unique schools on the list. Students at Sewanee are required to dress professionally for every class- no pajamas or jeans allowed. This rule was put in place to foster a serious academic atmosphere. This liberal arts college has a middle-range acceptance rate, typically accepting approximately 61 percent of its undergraduate applicants. Sewanee is present at the top of several liberal arts college ranking lists, boasting a reputation of academic excellence. Its annual tuition is about $32,000 a year, not including room and board. Sewanee offers generous financial aid packages as well, giving 23 percent of its students need-based aid.
Furman University
Located in Greenville, South Carolina, Furman University is one of the most well-respected liberal arts college in the South. With a very high acceptance rate of 83 percent, Furman is dedicated to offering its students a well-rounded, liberal arts education with frequent research opportunities. Its annual tuition is approximately $41,000, not including room and board, and the school offers nearly half of its undergraduates need-based financial aid.
Rhodes College
Founded in 1848, this Memphis college is a common application choice for many students. Rhodes College students often obtain a unique educational experience, as the school has several internship opportunities with hospitals and other similar institutions. With a 49 percent acceptance rate, Rhodes College is not excessively selective in its acceptance process, and its tuition rests at approximately $38,000 a year. It offers a variety of financial aid opportunities for all of its students, particularly those who demonstrate financial need.
Wabash College
This liberal arts college is frequently mentioned on top rankings list, even with a significantly small student body of 910 students. It is one of the last remaining all men's liberal arts colleges in the United States, promoting the seriousness of academics. Wabash has an emphasis on critical thinking and a truly well-rounded education. It has a 63 percent acceptance rate. With a $34,000 tuition rate, Wabash offers some financial aid to its students as well.
While the best liberal arts colleges in the South are numerous and understandably unique, choosing the school that best suits each individual student is the most important thing to remember.
Additional Resource:  Best Online Liberal Arts Colleges